Mercantour
2 days hike above the French Riviera in August 2019, exploring 4000 years old engravings and ferrigerics mountains.
The Mercantour National Park is one of the 10 national parks in France.
It is an exceptional place, recognized nationally for the richness of its fauna, flora and the variety of its landscapes. Near the Côte d'Azur, these mountains benefit from both the mild Mediterranean climate and the harsh alpine climate.
The result is a place of strong contrasts, between sea mists, snowstorms and azure blue skies. As far as we know, these mountains have been inhabited since prehistoric times, as they are located on strategic roads between the Po plain and the shores of the Mediterranean.
I was lucky enough to be able to go hiking there at the end of the summer of 2019, to visit the Roya Valley, Tende, and the Val de Fontanalba and Merveilles Valley reserves.
This reserve is full of protohistoric engravings. It is one of the largest open-air museums in Europe. The oldest engravings date from the Middle Neolithic period (4th millennium BC). A guide showed us some of its secrets during a visit of a few hours. At the foot of Mont Bégo and right up to the gates of history, several agro-pastoral civilizations have come to inscribe more than 35,000 engravings.
This gallery presents the photos I was able to take during two days a little too stormy for my taste, but with contrasts and striking atmospheres. There are also a handful of images of the neighbouring valley of the Valmasque, where I will soon return to enjoy the magnificent refuge of the same name.
Have a good viewing!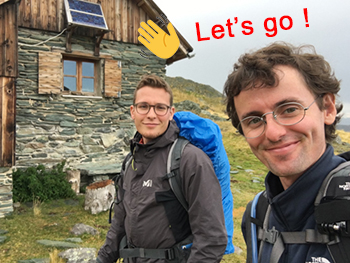 If you would like to know more about the park, its atmosphere and secrets, I invite you to order or borrow from your library this art book created by Claude Gouron and Fabien Dal Vecchio, both professional and passionate mountain photographers. The book is in French, but still a must in my photo library! >> See the book (page in French)
Le parc national du Mercantour est l'un des 10 parcs nationaux de France.
Il s'agit d'un lieu exceptionnel, reconnu au niveau national pour la richesse de sa faune, de sa flore, et la variété de ses paysages. A proximité de la Côte d'Azur, ces montagnes bénéficient à la fois de la douceur du climat méditerranéen et des rigueurs de l'altitude du climat alpin.
Il en résulte un lieu aux contrastes forts, entre brumes de mer, tempêtes de neige, et ciels bleus azurs. Pour ce que l'on en sait, ces montagnes ont été habitées depuis l'époque préhistorique, car se situant sur les routes stratégiques entre la plaine du Pô et les rivages de la Méditerranée.
J'ai eu la chance de pouvoir aller y randonner à la fin de l'été 2019, pour visiter la vallée de Roya, Tende, et la réserve du Val de Fontanalba et de la vallée des Merveilles.

Cette réserve regorge gravures protohistoriques. Il s'agit d'un des plus grands musées à ciel ouvert d'Europe. Les gravures les plus anciennes datent du néolithique moyen (IVème millénaire Av JC). Une guide nous en a montré quelques secrets au cours d'une visite de quelques heures.
Au pied du Mont Bégo et jusqu'aux portes de l'Histoire, plusieurs civilisations agro-pastorales sont venues inscrire plus de 35 000 gravures.
Cette galerie présente les photos que j'ai pu y faire au cours de deux journées un peu trop orageuses à mon goût, mais aux contrastes et aux ambiances saisissantes. Figurent également une poignée d'images de la vallée voisine de la Valmasque où je retournerai prochainement pour profiter du magnifique refuge du même nom.

Bon visionnage !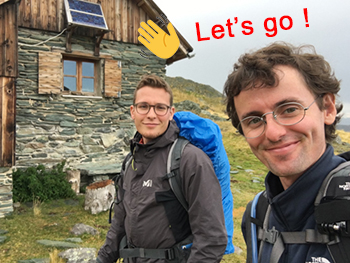 Si vous êtes professionnels du tourisme, guides, ou autre acteur local œuvrant à la conservation et à la connaissance de ce patrimoine, n'hésitez pas à me contacter pour l'utilisation de ces images (ou pour toute prise de vue) !
Si vous souhaitez en savoir plus sur le parc, ses ambiances et ses secrets, je vous invite à commander ou à emprunter dans votre bibliothèque ce livre d'art créé par Claude Gouron et Fabien Dal Vecchio, tous deux photographes montagnards professionnels et passionnés. Un incontournable dans ma bibliothèque photo ! >> Voir le livre
---